DevOps Engineer
DevOps engineer: Functional positions such as testing, project management or project ownership assistance are not the only opportunities existing after developing softwares. New jobs are also available for you!
AViSTO recruits DevOps engineers. our Find out our open positions on jobs board, where it is also possible to submit an unsolicited application.
Summary:
DevOps Definition
DevOps is a dual concept, with several levels.
Firstly, DevOps is a contraction between «development» and «operations».
Then, it is a job which combines the developer's skills and the system administrator's ones. Before, we had two engineers working independently of each other; from now on, we will seek to bring these two profiles together in one. DevOps allows the integration of the building, testing and releasing software processes to make it happen rapidly, frequently, and more reliably.
Finally, more broadly, this is a trend that revolutionizes the way of conceiving software. It aims to optimize the flexibility between development and operations.
Missions
The DevOps engineer sets up, manages and supports all the computer systems allowing the improvement of flexibility.
In practical terms, it refers to:
Regular application deployment, improving the reliability of the process through repetition;
Testing at the earliest in the development cycle;
A practice of testing in an environment similar to that of production;
Continuous integration including "continuous testing";
Quick improvements due to frequent deployment cycle;
A close monitoring of operational and production quality through quantifiable success metrics.
DevOps Engineer Skills
The DevOps engineer is generally an experienced engineer with skills in software development, administration tools and system administration.
Here is a diagram gathering a non exhaustive list of technologies: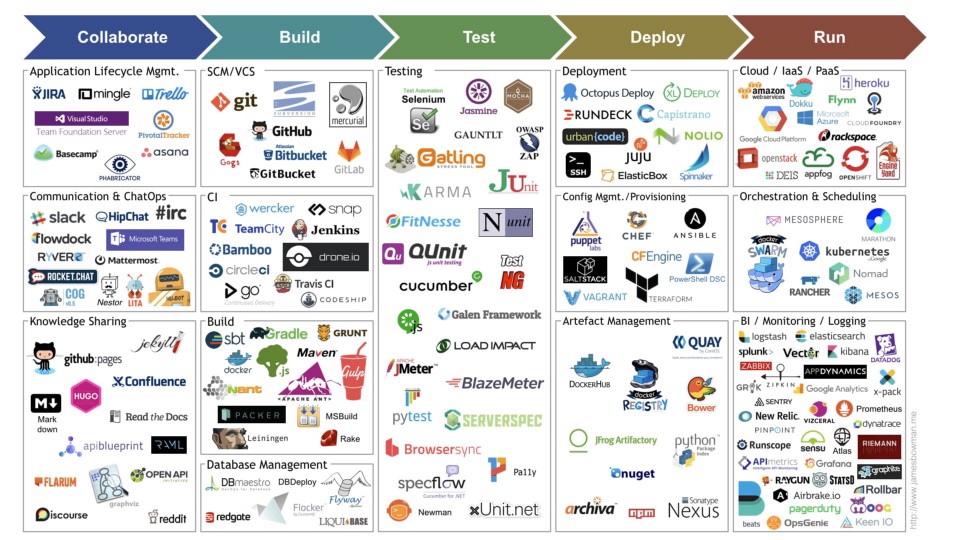 In addition to those (many!) potential skills, it is essential to care about quality, automation and have a keen sense of customer service.
Become DevOps Engineer
To become DevOps engineer, an engineering degree in general computing is required, or a similar university degree.
Then, it is important to master many elements that are learned only in the field, justifying experience in development, system administration and software production.
Even without this experience, entry-level positions exist : the personality, the care about quality, the "geek side" and the keen sense of customer service make the difference between two candidates.
DevOps Engineer Salary
For an experienced engineer, the salary is above 36K€/ year.
DevOps Engineer Jobs
AViSTO hires DevOps engineers in France! Find out employment opportunities on our jobs board.